Keep up to date with the lastest news at Iced Innovations. Learn all about our latest designs, what we've been up to and possibly a little blog post here and there!
We are very proud to have launched Cakes You Happy during the pandemic - a new little venture for Iced Innovations, to bring a little bit of sunshine to cheer you up.
We are offering a selection of different cupcake boxes and bouquets, as well as a limited number of small celebration cakes. We have set up a new instagram account where you will be the first to hear what we are getting up to and we would love for you to pop over and check it out!
Whilst Iced Innovations was closed for business during the pandemic, we got our baking fix, baking for this amazing charity.
Surrey Drive - the brain child of Surrey Event Professionals, did an incredible job providing almost 4500 hot meals and over 800 sweet treats a week to the front line workers at Royal Surrey County Hospital in Guildford.
I'm proud to have been a part of this amazing effort. Congratulations to all the other local caterers and contributors.
THE CAKE PROFESSIONAL AWARDS 2020
After entering into two categories in The Cake Professional Awards this year, I am delighted to be awarded the Regional Winner in the Large Wedding Cake category. I am over the moon, I can't thank the judges and the awards enough, as well as T & K for trusting me to create this design for your wedding. I also entered my family favourite carrot and orange cake into the Bakes category where I won a bronze award. Feeling very honoured to be one of the top 9 in the country, there are so many amazing bakers out there, and I definitely didn't consider myself one of them!
On the 3rd December, I was fortunate enough to be invited to Brooklands radio to talk all things cake and business with Amanda Weller. What a nerve wracking experience! It was so out of my comfort zone but I loved every second of it. The 15 minute segment flew by and we ran out of time. I would love to go back and finish the conversation.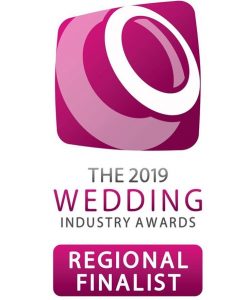 THE WEDDING INDUSTRY AWARDS 2019
I entered the 2019 Wedding industry Awards not expecting to get win anything, but I am absolutely delighted to be one of the Wedding Cake Designer of the Year Regional Finalists for the South East. Thank you the The Wedding Industry Awards, and to all of my couples who voted for me. Doing a big big happy dance.
Autumn 2022
Silvermere Inn-on-the-Lake
Foxhills Club and Resort
Oatlands Park Hotel
Guildford Mandolay
Keep even more up to date by following us on social media!